How to find the Church: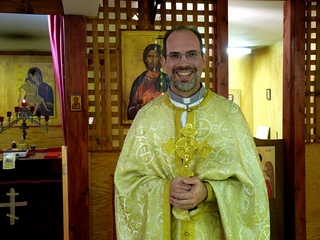 Fr. Andrew Anderson
Cell 514 945 0706
Vespers Saturday evening 5:00pm
Matins Sunday morning 9:00am
Divine Liturgy Sunday 10:00am
Fellowship Hour following Liturgy


Visitors are always welcome!
Come worship the Most Holy Trinity with us!

Services are in English, with a little Greek and Slavonic added.